The election is looming, and everybody knows it. I say we build a wall and make the cats pay for it! Oh, and while you're here, check out these very presidential appearing dogs. I think we may vote for one of them….
The race to the woof house
A Lincoln who's in charge of laying the logs
It was a man's world until this fabulous dog came out wearing a tu tu
Vote for Maymo
Fact check: It's always better with bacon
Stars and stripes fur-ever
Wow, these slogans are incredibly lame! Who made these up anyway?
Don't mind us, it's all in good fun. Hey- if you'd like to see some more presidential dogs, check out First Dogs: American President's and Their Best Friends. 
Uh-oh, something tells me this dog is a Republican.
If you ask me, I think we should send both candidates poop in a can. (Woof is apolitical, we swear it.)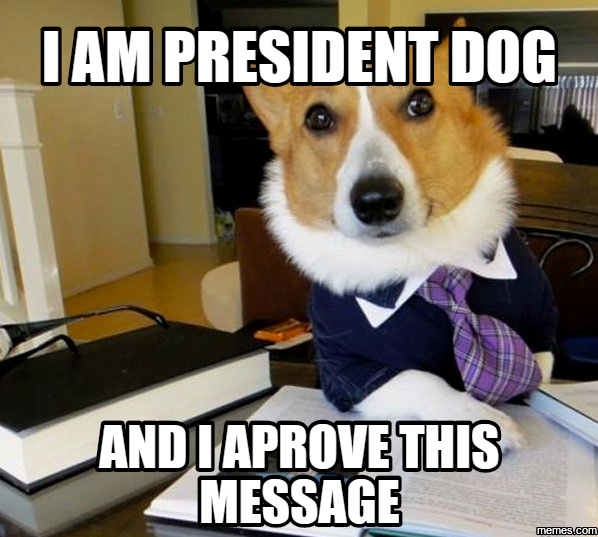 Comments
comments