Like it or not, it's getting colder. We've already left "stylish light jacket" weather, and are headed for the "adds ten pounds, marshmallow puff coat" weather. Well, at least we are on the east coast. Dogs may be able to regulate body temperature more effectively and tolerate lower temperatures than humans, but just like us, a little preparedness goes a long way in terms of tolerability and comfort. Woof has searched the market extensively, and here are some of his favorite cold weather necessities.
Sweaters aren't just for dog shaming, you know
Some dogs may find sweaters uncomfortable, but in the coldest of weather (and if well fitting), they will likely find them comfortable. For the record, the sweater pictured above probably is better for dog shaming, and the legs on this thing would drive Woof berserk.
Ensuring proper fit is step numero uno!
A dog is most likely to be made uncomfortable by a sweater that is ill fitting around the neck and the leg holes. Ensure these are not too constrictive. Remember that if you are getting something custom made and are taking girth and neck measurements, the tape should be loose, and measurements should be taken around the widest part of the chest. Also remember that dogs with heavy coats (depending on the activity of course), probably do not need a heavy sweater/jacket and doing so may actually cause them to overheat.
Choosing the right fabric for Fido
Fido no like wearing wool around the house. Wool make Fido hot and scratchy.
Wool is a great insulator. By all means, if you are taking your dog to the North Pole to sit on Santa's lap, please place them in a wool coat. But please don't put your pup in a wool sweater to walk around your 72 degree house.
Cotton and acrylic blends are much more practical for your average dog going outside for a walk.
Some of our favorites
A light wool option
Available on Amazon in XX-Small through XXX-Large for $29.99. The sweater is made of wool, but is still fairly light and breathable.
In case you're feeling extra festive
100% acrylic making for a lighter option.
Available on Amazon in X-Small to X-Large for $13.98 (currently on sale).
Even better, if you're a crazy dog person like us, you can buy a matching sweater for yourself !
One of the best deals
I happen to think this moose sweater is super cute, and we have yet to find a better deal! The sweater is available from PetMountain in M ($11.68) and L ($13.60). And if you sign up for their newsletter, you receive an additional 10% off. Talk about a steal!
Jackets for when the cold weather gets even colder
In terms of fit and material, most of the same rules apply. If you live in a very cold climate or are planning to be outside for a prolonged period, a jacket may be the better option. If your dog is a big chewer, avoid products with zippers, adjustable straps and other small pieces. That $40 jacket gets extra expensive when pup eats part of it and requires an intestinal extraction. Yikes!
Some of our favorites
Consider something wind and water resistant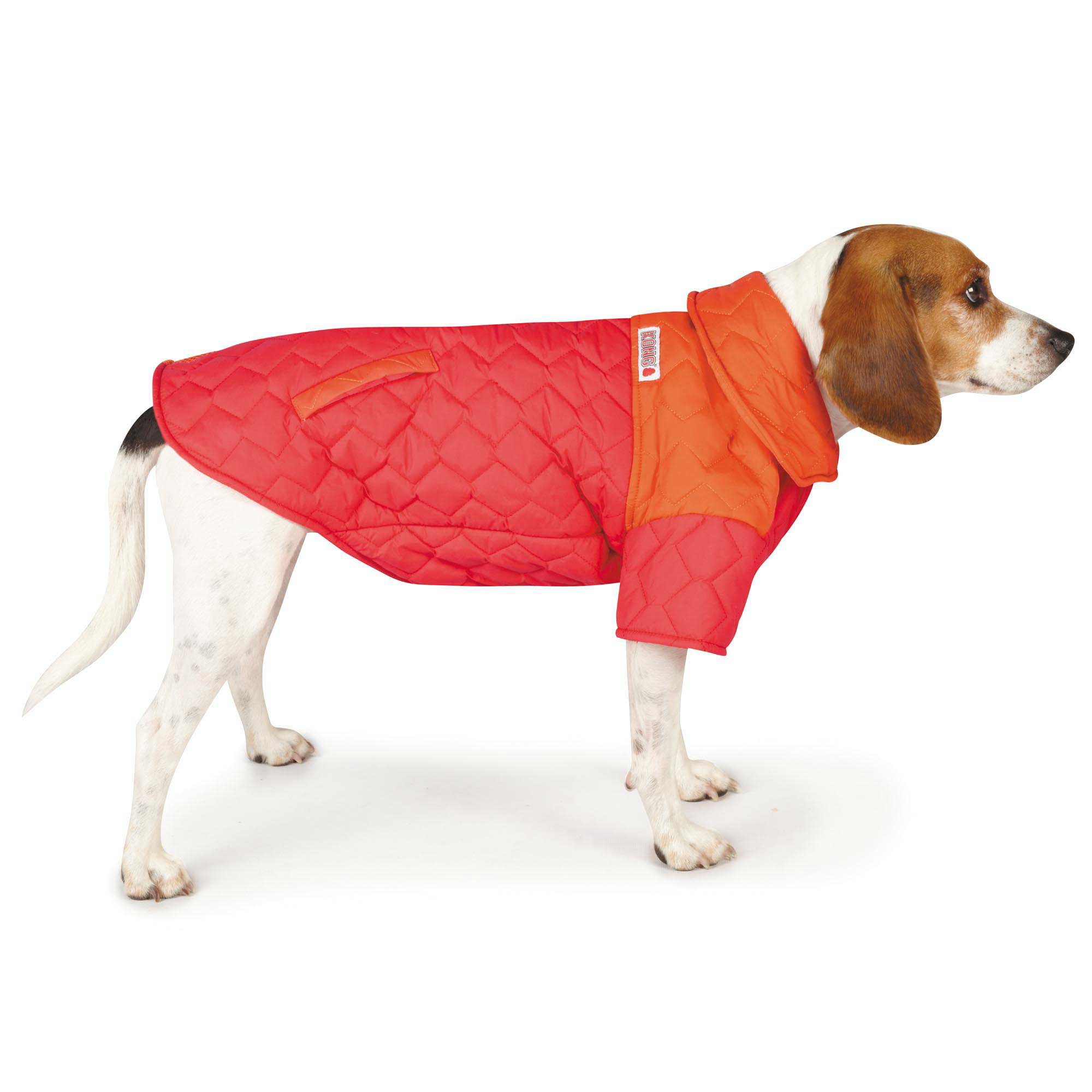 Kong (yes I said that in a whisper, no I don't wan't Woof to hear) makes a nice jacket that is not only wind an water resistant, but features the addition of LED lights which is great for safety purposes if you ask us!
The jacket is available through Petco's site in S through XL for $29.99 (they're also offering free shipping currently).
Not super insulating, but good for those wet/sleeting kind of days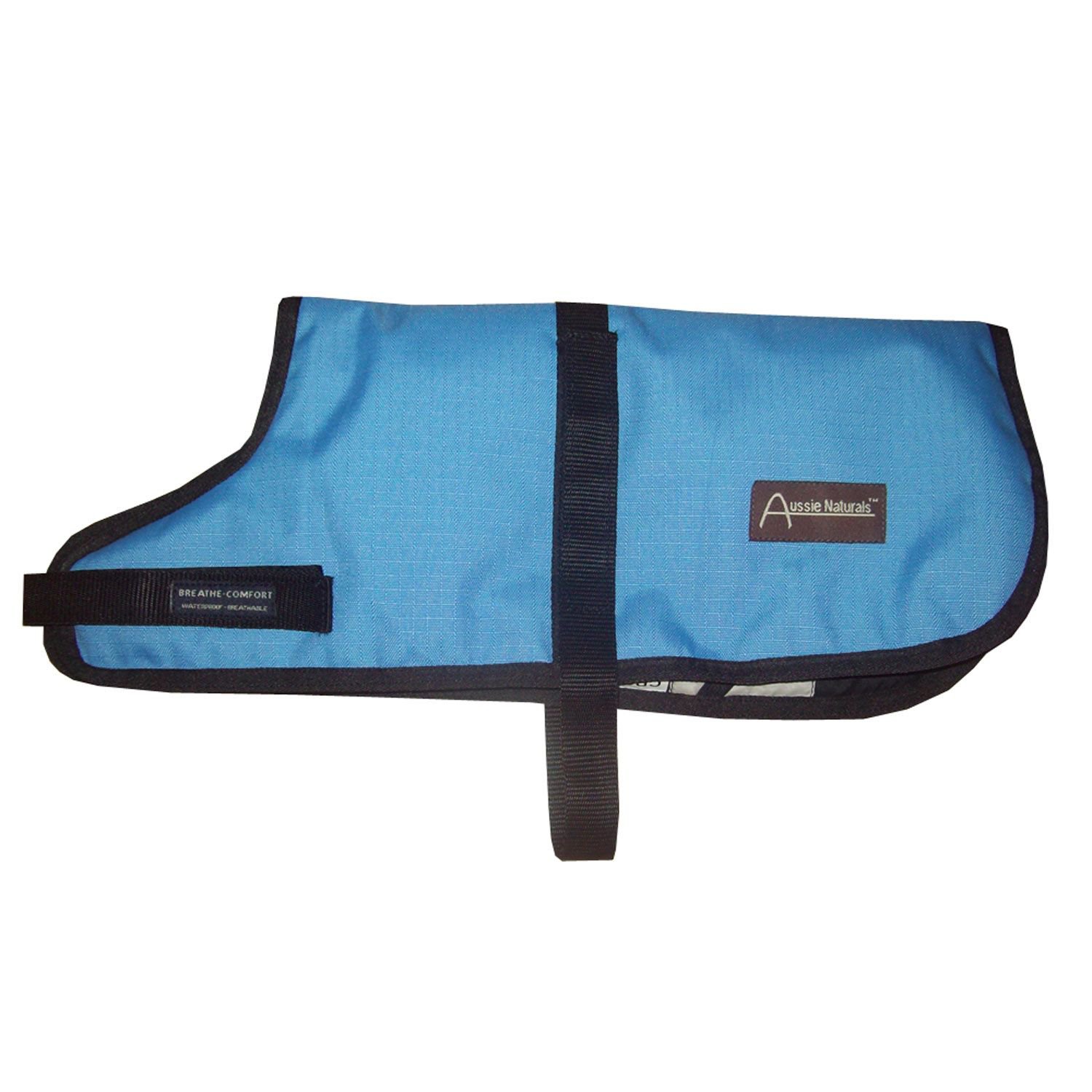 Also available from Petco in XS to XXL from $18.74 to $33.74.
Snowsuits
If  you live in a slow plagued area, consider just taking the jump and going for the full snow suit. A small price to pay for not having to clean up wet dog mess every time they go outside!
The snowsuits are available on Dog.Com and start at $41.38. The suits are form fitting, and these you will need to take good measurements for.
Chapped paws are a thing of the past
I admit it! When I first heard of paw balm, my first thought was "wow, anything to make a dime." I was sorely mistaken. Pun intended. Luckily we don't live in a super cold area and haven't had too many paw problems, but they do exist and are quite problematic when they pop up. In fact, there are probably few things more painful or a nuisance than sore extremities one has to walk on.
Dry and cracked…. sometimes even to the point of bleeding
Snow, ice and salt make the problem even worse.
One of the best paw balms we've found is made by Espree. You get plenty of bang for your buck, it's all natural, very softening, and the world won't end if your dog licks some of it off (come to think of it, plan on your dog licking some of it off, and don't buy something containing chemicals that are harmful if ingested).
It's available on Petco.com as well as Amazon for $6.99
If you're really in a pinch, coconut oil works great too! If your dog doesn't mind, you may want to apply it to his paws before bed and put properly fitting socks over top to lock in the moisture. This technique is also super effective at keeping balm on the paws and off of the floor, furniture and everything else!
If you're feeling adventurous, you can also make your own at home. All you need are basic oils (again, coconut oil is probably one of the best for this), shea butter, and beeswax. FrugallySustainable.com provides a recipe with detailed instructions.
For when the paws need a rest
If paw problems become recurrent or if you live in a region where roads are constantly being salted, boots may be the way to go. Luckily Woof's paws are in tip-top shape, because he is not a fan of the shoe!
These dog boots provide a harder sole for added protection.
Available on Amazon for $16.99, which is probably one of the best deals out there. Make sure you check out the size chart. Shoe sizing for dogs is tricky… if there was a secret to it, I'd tell you but seeing that Woof's shoes were returned twice before I ordered the right ones, I'll leave that to the other dog blogs.
Ultra Paws dog boots are also rated really highly
Ultra Paws retail for $31.95 and are available in black & red.
If I had one piece of advice for you when it comes to dog shoe shopping, it would be this- BUY SOMETHING EXCHANGEABLE! Incredibly helpful, I know.
Our cheeks are nice and rosy and comfy cozy are we….
Heated dog beds are all the rage these days, and there are plenty of options for small, medium, and large dogs. Before you buy anything, make sure to do your research and specifically read any fire hazard comments/instructions.
DrsFoster and Smith offer heated dog beds in S ($69.99), M ($79.99) and L ($89.99).
They also make a nice insulated cot, which is probably the way to go if the idea of anything electrical makes you twitch with anxiety. Available online in M ($39.99) and L ($49.99).
If you've given up on the whole dog off the furniture thing, but think your dog would also enjoy some added warmth, consider a warming blanket or mat.
Dog.Com offers warming blankets that not only do the job, but won't look tacky on your furniture. The one pictured above retails for $24.99.
Farm Innovators also offer an electric- boogie woogie woogie woogie- (the ADHD is in full force today, sorry folks) heated mat in the $50-100 price range depending on the size.
Whatever you select, make sure the cord is equipped with sturdy cord protection. We are extra cautious, and would probably use these only at night when we are home and can directly supervise pup, but that's just us.
Bundle up!
We hope this has helped you prepare a bit more for the coming winter months.
Or at the very least, showed you how not to make your dog awkward and uncomfortable. I'd apologize on behalf of all human kind to this doggo, but I doubt she'd be able to hear me.
Comments
comments